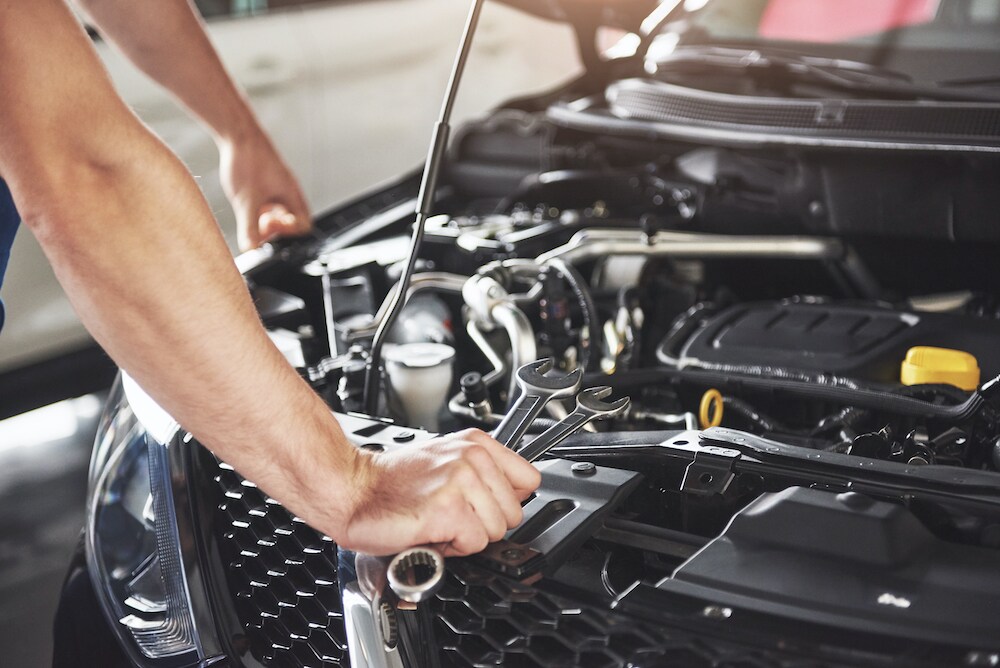 Having the newest edition of a Nissan does not excuse it from needing regular care! Routine maintenance is the key to the longevity of your Nissan, and is what separates cars from going the ultimate distance and burning out too early. Choosing to ignore the check engine light or the rattling you hear while you drive will ultimately cost you in the long run. Engineered for longevity and high-quality performance, Nissan services are needed to maintain its luxurious condition, and our Nissan Service Center in Springfield is here to help. 
Springfield Drivers Can Rely on our Nissan Service Center
Everything from unpredictable weather to potholes can put added wear and tear on your vehicle. That's why our Nissan service center is stocked with high-quality OEM parts and staffed with dedicated factory-trained auto technicians. Our experts know all the tricks and tools of the trade to keep your vehicle at peak performance. 
Here are some of the maintenance services offer to keep your Nissan running at peak performance:
These services, though some may seem insignificant at times, should not be overlooked. It is imperative to stay up to date with your Nissan's maintenance schedule. 
Visit Our Nissan Service Center in Springfield
Our Nissan service center is here to take care of your every need. With our extended service hours, friendly staff, competitive prices, and auto service coupons, we are your number one resource for auto care and maintenance. 
While you wait for your vehicle, feel free to make use of any of the amenities we offer such as:

If you have any questions or would like to schedule a service appointment, don't hesitate to contact us at our Springfield Nissan dealership today. We look forward to serving you!