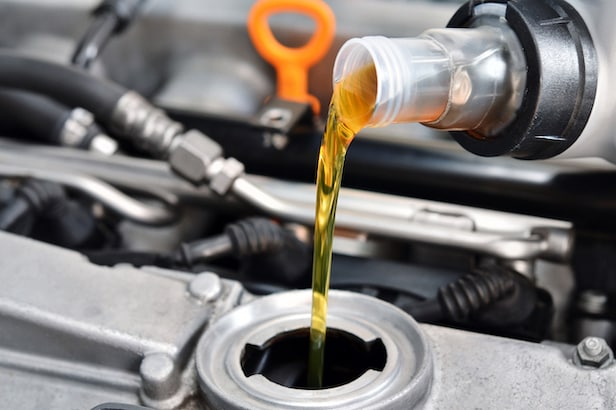 The engine is the heart of your Nissan, and its oil is its lifeblood. Oil is an essential component of your vehicle, and regular oil changes are a critical part of keeping it running smoothly for years to come. If you choose to ignore your Nissan's oil change indicator, you'll be putting your engine - and the life of your Nissan itself - in jeopardy. Our Springfield Nissan service center is here to provide your vehicle with an oil change service to ensure it continues to run as it should.
How Often Should Nissan's Oil Be Changed?
If you're beginning to experience issues with your vehicle, it's time for your Nissan's oil to be changed. Here are a few signs to look out for:
If your oil is clean, it will be a light amber color. After some time, the oil will darken and become dirty from the particles it has collected from the engine. If your oil is dark or dirty, it's time for a change.
Your engine's clean oil provides a thin barrier between engine parts that protect against metal-on-metal contact and keeps your engine quiet as you drive. If your engine is louder than normal or you hear a knocking, your oil needs to be changed.
If you notice smoke coming from your tailpipe, be sure to check your oil. There could be an oil leak in your engine.
If there's a strong oil odor in your vehicle, that means there's a leak. 
Why Visit Our Nissan Service Center in Springfield
Our Nissan service center vows to offer you exceptional service every step of the way. Our certified Nissan technicians will go through the entire process to make sure you remain up-to-date on your vehicle and its service. Whether you require routine maintenance, a simple repair, or more in-depth diagnostics, you can trust that our service center is dedicated to keeping your vehicle performing at its best. When you bring your Nissan in for service, you can do so confidently knowing that your vehicle is in good hands.
If you have any questions about receiving Nissan oil change, don't hesitate to contact us at our Springfield Nissan dealership today.